Southwest Organizing Institute (SWOI)
Save the Date! Southwest Organizing Institute (SWOI) will be held in Bristol June 20-22. More information to come shortly!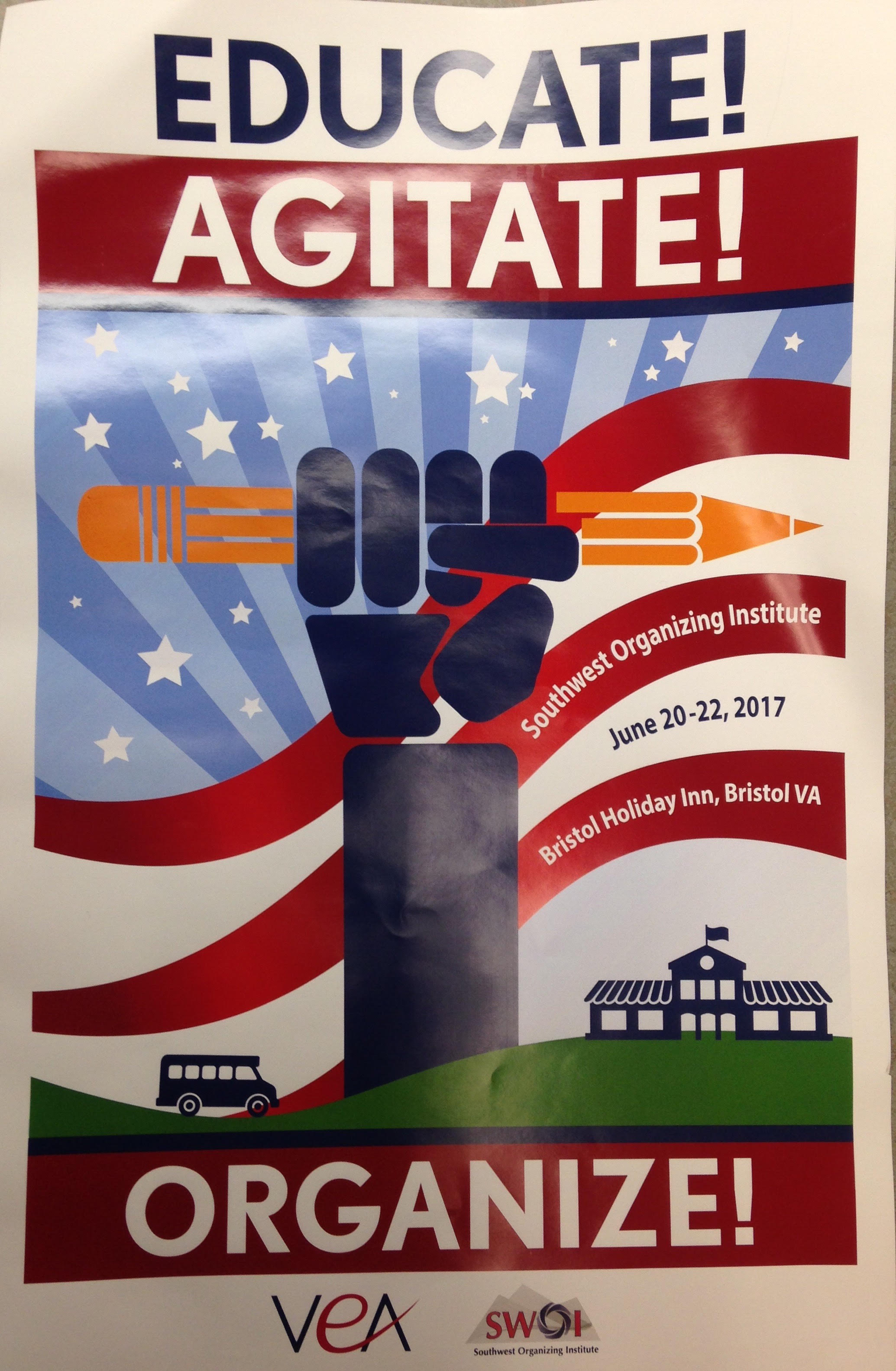 Reggie Smith Organizing School
Reggie Smith is an annual opportunity to join your colleagues for three great days of fun and learning. The 2017 training will be held in July at the University of Richmond.
More information about the 2017 Reggie Smith Organizing School will be posted soon.
VEA Instructional Conference
Each year the VEA holds an Instructional (IPD) Conference. This conference draws several hundred members to learn the latest on hot topics such as alternative assessment, teacher evaluation, reducing stress, and many other critical issues. It is a fantastic low-cost way to gather new ideas and techniques to put into practice at your school. Registration and meal and lodging fees (double occupancy) for the two-day conference are typically under $100.
Educational Support Professional (ESP) Conference
Are you an educational assistant, bus driver, cafeteria worker or administrative assistant wanting to learn more? Then you should plan to attend the VEA ESP confernece. There is a refundable $50 registration fee for members and a non-refundable $50 registration fee for non-members.
Teachers of Color Summit Held February 16-18
The Teachers of Color Summit, designed by VEA to call attention and seek solutions to the mismatch between students and teachers of color, drew classroom teachers, district human resources directors, building administrators and others to Richmond for work VEA President Jim Livingston called "a moral imperative."
In addition to hearing from speakers including Hayes and former NEA President Reg Weaver, Summit attendees had the opportunity to attend workshop sessions on topics including meeting the needs of minority educators once they're hired, the importance of teaching race and social justice issues, strategies for recruiting and retaining excellent teachers of color, and managing college debt. They also had ample chances to hear and swap personal stories.
To see photos of the Summit, visit www.flickr.com/photos/veacomm.